Selling a property is no cakewalk. You'd think it would be easier with Georgia's current low inventory situation, but that doesn't seem to be the case either.
Truth is, we often forget to think from the buyer's perspective.
The median property price for a single-family home in Atlanta was $345,000 as of January 2021. Of course, anyone would be picky when investing hundreds of thousands of dollars.
I've compiled this list of the nine biggest reasons your house isn't selling and solutions for each to counter negative buyer responses. With the right guidance and some touch-ups to your home, you'll sell your house at the top dollar.
Ps…I also have a sure-shot way of selling your house as is. The best part is, you can do it yourself without hiring a realtor or making any changes to your house. Hint: real estate acquisition company.
| | |
| --- | --- |
| Reasons Why Your House Isn't Selling | Consequence |
| Bad Market Timing | 10-15% lower sale price |
| Pricing is Too High | Waiting for months (or years) or selling at a lower price |
| Neighbor Problems | 5-10% lower sale price |
| Liens | No sale |
| Spousal Disagreement | No sale or wait for court's judgment |
| Subsidence | 10-20% lower sale price |
| Bad Photos & Incorrect Listings | Waiting for months (or years) or no sale |
| Incomplete Set, Need Maintenance | A lower sale price or no sale |
| Realtor Problems & Wasted Efforts | 6-12% lower sale price or no sale |
1. Bad Market Timing
Houses are sold every month of the year, but market timing still plays an important role in the sales period and sales price. There are two types of markets: a buyer's market and a seller's market. Trying to sell your house in a buyer's market is the biggest and most common reason your home sale isn't happening.
According to the data on realtor.com, the average sales time frame in Georgia in 2021 is 86 days (7.5% less than nationwide). But that doesn't mean you MUST wait for 3 months. The survey states that the average sales period during May was 33.5 days while June was 61 days.
Houses also sold for $359,000 in May and only $320,228 in December 2020. Selling your house during a market downtime takes longer and sells for about $40,000 less.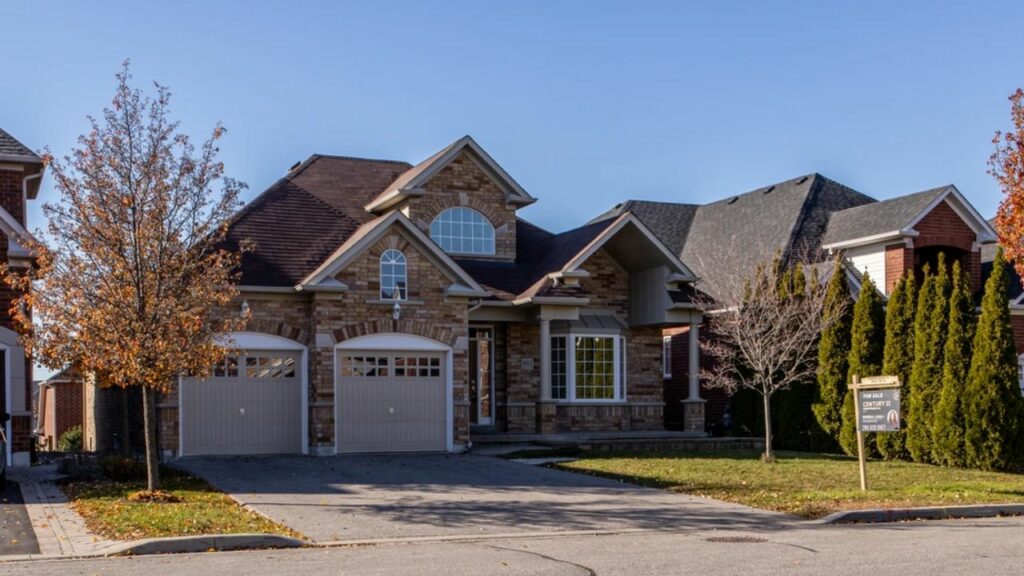 2. Pricing is Too High
Of course, listing your house at a higher than reasonable price is another reason most houses in Atlanta don't sell fast.
Various independent surveys of realtors across the country have found that 40-50% of homeowners struggle with overpricing their house listing. This adds extra days and more taxes and maintenance – it's a good idea to lower the sales price before your maintenance cost exceeds the difference in sales price.
Also, consider the price range of your prospects since most listings are online these days. You might just miss out on your perfect buyer if you listed your house at $300,001 and they're searching between a $250,000 and $300,000 range.
Believe me, it happens. So account for online search filters when listing your house price.
Read More: Closing Costs: What are they? Who pays them? How to avoid them?
3. Neighbor Problems
Oh, what I would give to not deal with bad neighbors when buying or selling a house. A serious neighbor issue can drastically devalue your property by atleast 5 – 10%. And even then, you should feel lucky if the sale doesn't collapse from the get-go.
You could face many neighbor issues like noisy and nosy neighbors or unkempt houses and yards that devalue the entire neighborhood. The worst decision you can take during this is not telling the seller because they can sue you for wrongful conduct afterward.
4. Liens
Lien claims are debts against your property that you either owe to the government or private party. Usually, a lien isn't a big problem, but it can be if you don't know about the type and money owed.
While consensual liens are expected, statutory liens from the IRS on unpaid taxes, municipal liens, and unpaid maintenance work will cost you a couple of sales.
You can read more on how to remove property liens here.
5. Spousal Disagreement
If you think selling a house is complicated, ask sellers who are in the middle of a divorce. Houses sold by people in-between a divorce tend to stay on the market longer than usual.
Trying to sell a house and managing a divorce is a bad combination, no matter how you look at it. There's an emotional toll on both sides, which leads to various disagreements over the sale of the marital home.
I also wrote a quick guide recently on selling a house during divorce and how to choose the best path forward.
6. Subsidence
Subsidence is the sudden sinking of ground that affects the foundation of your property. Houses with subsidence often get slightly tilted or sink into the ground if the problem isn't resolved quickly.
Selling a house with ongoing or recurring subsidence problems is probably the hardest problem on this list because it can impact buyer's safety. This could also drive most mortgage lenders away or lower the sales price by atleast 10-20%, and your house will sit on the market for months.
I recommend consulting good sources and finding the right buyer and then cutting a deal. The best way is to find an all-cash buyer like JWS Acquisitions.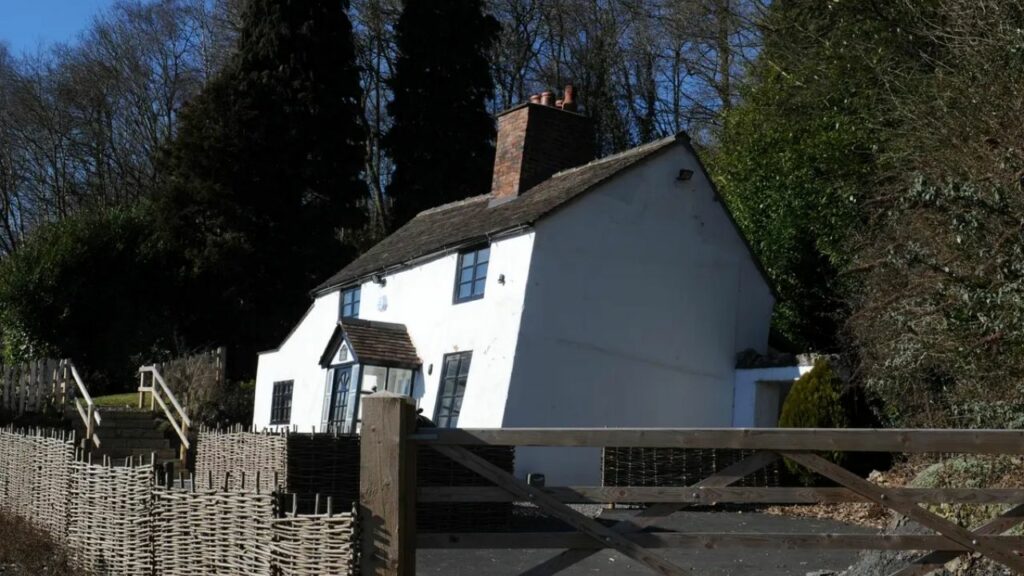 7. Bad Photos & Incorrect Listings
Another not-so-apparent reason your house isn't selling fast is that you aren't enticing your buyers – it has nothing to do with a lower or higher sales price. Sellers get hung up on traditional ways of selling houses and overlook online listings, which is a huge mistake.
Photography is one of the top aspects of real estate marketing – you can't sell your house if you can't sell its appeal. Curb appeal is a thing, people! You can have the best open houses with the most beautiful property, but if your photos don't reflect that, you may not sell.
Read reviews online and hire an excellent photographer to showcase your house in a way that catches the buyer's eye.
Your profile should have:
More than enough HD-quality photos.
Images of all the rooms separately.
Images that highlight the best qualities of your house with appropriate angles.
Read More: How to buy a house while selling your own: Steps, Tips & Precautions
8. Maintenance Required
A house that clearly needs maintenance or has missing luxuries will disappoint more than 50% of buyers and limit your options. These properties tend to stay on the market for much longer and can sell for less than they're worth if you don't find the right buyer.
I suggest you be smart about it and either invest in your house to increase your sales price or sell to a real estate acquisitions company like us who buys homes as-is.
It's hard to notice any faults in your home, but you should. Go to your street and try to enter your property from a buyer's point of view. Clean out the lawn, plant some flowers, maybe even install a bathtub if you don't have one – it will increase your sales price and reduce the sale period. Otherwise, your best bet is to go to an all-in cash buyer.
9. Realtor Problems & Wasted Efforts
Finding a good realtor is like shooting darts with a blindfold. I have a complete guide on why you'd be profitable and happy selling your house without a realtor.
Even when everything goes right, you'll lose atleast 6% off the sale of your house on realtor fees, which is $20,700 on average. There are two big problems when you have the wrong real estate agent.
Firstly, many buyers these days don't prefer buying with realtors involved. Secondly, some realtors can even underprice a sale just so it happens quickly and they get their commission.
Your money is better spent on marketing like hiring a good photographer or using premium online listings instead of spending thousands on staging open houses.
I don't have anything against open houses, but we all know how window shopping works, don't we? So, what is the best and sure-shot way of selling your house?
The answer is to sell to a real estate acquisition company like JWS Acquisitions. We buy houses for long-term rentals or to rehab and sell – this way, we give you the best possible price and in cash! Get your initial offer within 24 hours, and we'll complete the sale within the next two weeks.