The process of buying a house while simultaneously selling your home can seem a bit daunting, if not outright impossible. If you've seen my other guides about buying/selling a house in Atlanta, you know that a lot can go wrong. And, when you do both of them at the same time, the issues and the stress are doubled.
You'll have to support logistics and coordinate with people and agents on both ends of the deal to make sure things run smoothly. But the process is not impossible – just like you can quickly sell/buy a house with proper guidance, doing them simultaneously is also doable.
I've been working in Georgia's real estate market for decades and have made many of these double-ended deals possible for my clients.
Buying a house in Atlanta's current market while selling your own house can be done if you prepare your house for sale early, calculate your savings and expenses accurately, and take help from a Real Estate Acquisitions company with no commitment.
How to buy a house while selling your own?
Realistically speaking, you can't become an expert in either buying or selling homes just from this one guide, but you can sell your own house and buy a new one for a great deal if you follow these steps and watch out for the red flags.
I. Prep Your Current Home…And Do It Fast
When you're going to do both things together, you'll need to divide your time and energy effectively between the two. Do you think you'll have time to prepare your home and get it fixed while you're closing down on your new house? NO, you probably won't.
I often see people making these minor mistakes at the initial stages that come back around to bite them sooner than later. Don't be that guy. As soon as you start looking at prospects for your new house, you should also hire a home inspector to understand the issues with your current house.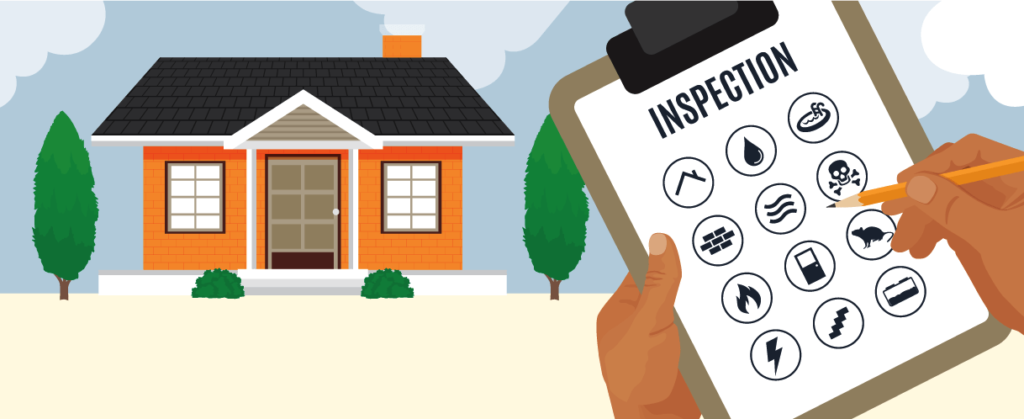 The next step is to fix and prepare your home for open houses, but that'll come later. Here's my complete FAQ guide on how to sell houses that you can refer to.
II. Study Your Respective Markets
You must always know the markets that you're buying and selling in. When buying a new house and/or selling your old one, you should be very clear about the following questions:
Is the house to be bought currently in the buyer's market?
Is the house to be sold currently in the seller's market?
Here's a brief difference between the two markets.
| | |
| --- | --- |
| Buyer's Market | Seller's Market |
| In a buyer's market, there are more homes available than people looking to buy. | In a seller's market, the number of potential buyers is more than the market's inventory. |
| In this market, you'll have an easier time trying to buy your new home than trying to sell your old home. | In this market, you'll have an easier time trying to sell your old home. |
Once you correctly understand the market you're dealing with, you can quickly evaluate your options on the house for every scenario.
III. Choose Your Experts Wisely
It's already hard enough to sell or buy a home all by yourself. When trying to do both simultaneously, you'll have double the number of problems and people to deal with. All this can lead to a lot of stress and confusion, potentialy causing you to make the wrong decision.
I don't say this often, but this is the most essential and crucial step of this guide. You need to be very careful when choosing an "expert" to assist you with these deals.
What is worse than having a realtor trying to poach you and get you to sell/buy at outrageous prices? The answer is – two different realtors doing the same thing for each house.
However, I don't recommend choosing either of these options. It's far easier and more efficient to sell your house to acquisition companies.
Real Estate Acquisition companies like JWS Acquisitions in Georgia are the best option for you to buy and sell a house simultaneously. Once you contact them, JWS Acquisitions will give you a cash offer within 24 hours and close the sale within 7-10 days.
IV. Timing is Everything, Make a Plan!
As I said earlier, simultaneously buying and selling homes will be a monumental task, and that's why you'll need to prepare accordingly and make a plan to reduce the margin of error and save yourself thousands of dollars.
The next thing on your to-do list is making a plan! Timing is everything; you can do a lot better if you make a realistic and efficient timeline for the process, including home-selling, bridging the gap, and buying a new home.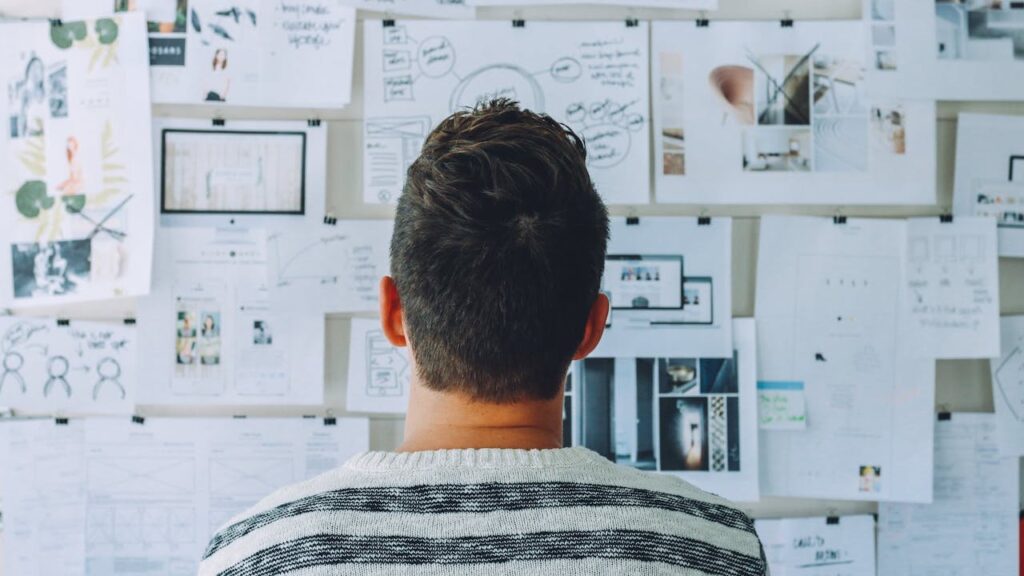 Now, this is a crucial conversation that you'll want to have with your realtor or the real estate acquisition company. To make a proper (estimated) timeline, you'll need to discuss the house sale period and when you should start making offers on a new home.
In a more likely scenario, your deal will depend on two more parties, excluding you. Party A will be moving into your current home, and Party B will be moving out of your new home. What would happen if things are not appropriately timed with double the amount of moving parts compared to your average deal? You'll have to pay much more in logistics than you originally calculated.
Timing your bank transfers correctly is another handy trick you can use to manipulate the deal by either quickly closing or buying more time before the purchase. If you close the deal on Fridays, late in the afternoon, or close to a public holiday, you'll have some time before the transaction is processed, which can make or break your deal. So take caution!
V. Understand Your Financials & Estimate Losses
Having two mortgages in any given situation is a HUGE nightmare. You must understand your current financial situation before buying or selling and evaluate how much cash and other assets you currently have.
After you understand your finances, start estimating the costs of buying and selling the house and potential losses. Don't overvalue your current home; it won't be sold at its exact current value. In fact, your old house might sell for less if the market softens, which translates to less money for you.
"But Jonathan, I was hoping to make the downpayment on my new home using the money I get from the old one's sale. Is it impossible to sell my house at its current value?" It's possible, yes, but there's no guarantee, so you shouldn't count on it. Even though JWS Acquisitions will give you the best possible offer on your house in the current market, we're talking about hundreds of thousands of dollars worth of money here, and it's our job to reduce the margin of error as much as possible.
Another good way to reduce this margin is by not buying big. It's okay sometimes to get fascinated by the 'cool stuff' and buy things you can't afford. However, don't go too big and only buy a house that you can afford right now.
VI. Prepare Contingency Plans B & C
Nobody ever wants bad things to happen, especially when it comes to their home. But those who don't prepare for the worst often regret it later.
What would you do if you had just sold your old house and the new one isn't ready yet? Or you have finished the purchase of your new house but the old one hasn't sold yet, i.e., you two mortgages at the same time.
Making a realistic timeline and working hard on your Plan A is good, but prepare your contingency plans B and C as well.
Rent-Back Contingency
Rent-back contingency is simply renting your home back right after it sells. You'll have to add this to the initial contract with the buyer's consent that you'll be renting the house for a pre-defined period before your new house is ready.
Sale Contingency
Sale contingency is a clause you put in with the offer on a new house stating that your old house's sale is pending. If this sale is not completed within a specific timeframe, you have the right to walk out of the deal with a full refund.
[Read More: What you should know about Atlanta's Real Estate Market in 2021]
VII. What to do first: buy or sell?
Buying and selling simultaneously can indeed be associated with a lot of stress and work, which is not everyone's ideal situation.
However, you can tip the scales in your favor by analyzing your options and carefully choosing whether to buy first or sell. Do note that you're still doing the buying and selling in one go; we're just discussing the order of things.
1. Sell First, Buy Later
Your first option is to sell your current house first before buying the new one – this option makes more financial sense than its counterpart.
When you sell your old house first, you'll have the sales proceeds in cash that can be used for the downpayment of your new home, especially if you're running on a tight financial budget.
While this method does save you from the financial nightmare of two mortgage payments every month, it leaves you without shelter (homeless). This is where you'll have to decide based on your requirements. It can be inconvenient for people with a lot of stuff and pets. You'll not only have to move twice and pay for the storage of your belongings, but temporary lodging can also cost you much more if not carried out carefully.
Here are the tips and tricks to sell your home first and buy a new one later.
Mortgage Arrangements: Even though you don't have two mortgages, you still have one, and you'll need to make necessary arrangements with your banker or mortgage broker. Trust me, you don't want to be homeless and then look for mortgages for your new home.
Lease-Back or Rent-Contingency: As I mentioned earlier, you can rent your home for some time through the new owner's consent.
2. Buy First, Sell Later
Your second option is to buy first and sell later – this option can be a financial nightmare if you're on a tight budget, but an option worth considering.
When you buy a new home first, moving becomes much easier, and it can be profitable if you have spare cash and execute the process carefully.
However, nothing comes for free in this world. If you buy first, you'll have two mortgages, additional closing costs, the downpayment on your new house, moving expenses, and upkeep and maintenance for both properties that can be a dealbreaker for most individuals.
In addition to all this, if you already have a home on a mortgage, you're more likely to get rejected for a second mortgage due to the existing amount of debt.
Here's my complete guide on understanding property liens and selling houses that you can refer to. However, if you choose to do this, here are some things I learned along the way:
Sale Contingency Clause: The sale contingency gives you the right to walk out of the deal on your new house without spending a penny. This is handy when you want to move out quickly and sell your old house.
Get the Offers Ready: You can make use of real estate acquisition companies like JWS to get the best offer on your home within 24 hours to keep things moving. Getting the offers ready on your old house is essential if you want to sell ASAP.
Use Your Home Equity: Remember when I mentioned it's more difficult to get a mortgage for your new home since you already have one? The alternative is to use home equity loans to tap into your home's current equity to pay your new house's downpayment. Two such loans are bridge loans and HELOC (Home Equity Line of Credit) – take extra caution because these loans come with their cons.
Rent Your Home: While you're figuring out moving from your old home to your new home, you can rent out your old house to cover some of the ongoing costs.
Buying First vs. Selling First: Choose the Right Option
| | | |
| --- | --- | --- |
| S. No. | Selling First | Buying First |
| 1 | It makes more financial sense. | It makes less financial sense. |
| 2 | It leaves you with extra cash from the sales proceeds. | It leaves you with two mortgages and possible home equity loans. |
| 3 | You'll have to move twice and accommodate for storage. | Moving out is much easier if you own both homes. |
| 4 | You can easily qualify for the mortgage of your new home. | Qualifying for mortgages will not only be difficult, but you'll most likely end up with a higher interest rate and lower loan balance. |
| 5 | You don't have to maintain two different houses. | You can rent the old house to earn extra money while you move into your new house. |
| 6 | It can make you buy a new house in a hurry since you'll be homeless and in limbo. | You have time to choose and finance your new house carefully. |
Deciding Factors
Now that you understand the pros and cons of both options, it should be much easier to decide whether you should buy or sell first. You just have to consider the following:
How much are your current savings and expenses?
Can you afford and maintain two houses?
What is the mortgage on your current home? Will the equity be enough to cover the downpayment on your new home?
Which market are you currently dealing with – a buyer's market or a seller's market?
Do you have accommodations if you were to sell the house first?
Do you have solid offers on your current house if you were to buy a new house first?
If you're still confused about which choice you should be making, get in touch with me, and I'll help you out.