If you've been following along with my guides, you know that selling your house the old-fashioned way is a monumental task. You need to prepare for open houses, questions from buyers about every single thing, the legal processes, and above all, the closing costs.
Removing a bathtub from your master bathroom amid all this chaos could potentially get you into trouble. Or atleast that's what you thought, didn't you?
But you'd be surprised how many modern homeowners are shifting towards walk-in showers and ditching the traditional bathtubs.
I've been in Atlanta's real estate market for over twenty years, and I can tell you one thing for sure: the trends among homeowners are changing. Let's take a look at the shifting trends and gauge your best options.
Do houses sell without bathtubs?
Yes.
Houses in the United States do sell without bathtubs. It's a common misconception that all buyers outright reject them. According to a 2020 study by Houzz, 50% of remodeled bathrooms didn't have a bathtub, and 45% of homeowners preferred walk-in showers over bathtubs.
The same study reveals that showers are popular among both sides of the debate. 54% of total homeowners prefer long showers after a long hard day.
Is it harder to sell a house without a bathtub?
Yes, it's harder to sell your house. Stats show that you'll lose half of the interested buyers if your house has a three-quarter bathroom.
A bathroom is considered a full bathroom in real estate terms if it has a toilet, tub, shower, and three-quarter bathroom if the tub is absent.
The biggest question is, how many bathrooms do you have in your house? If you have more than one bathroom, then you can afford to remove all bathtubs but one.
According to the National Association of Realtors, it won't negatively impact the resale value as long as you have at least one bathtub in the entire house.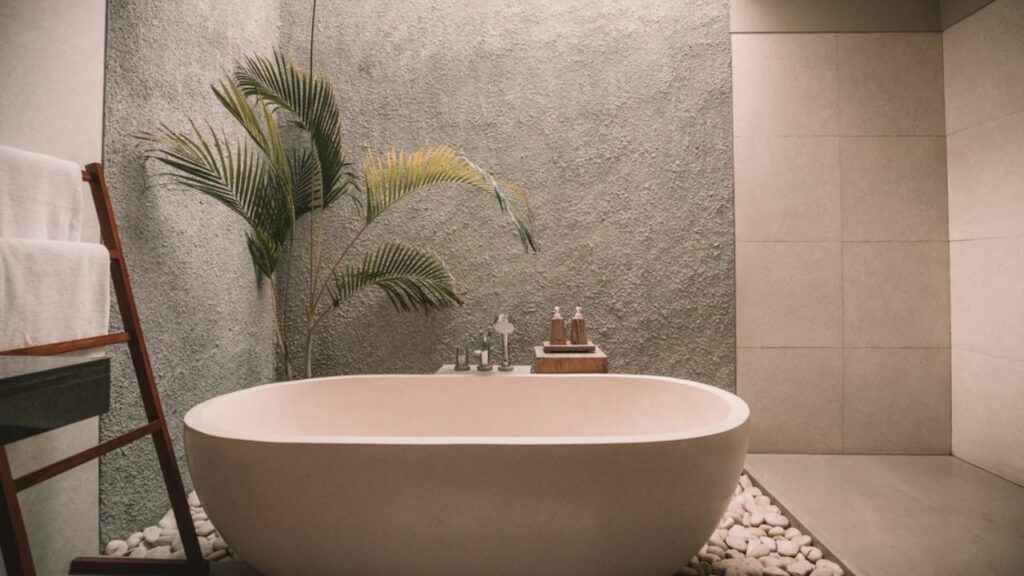 1. Does removing a bath devalue your house?
Homes with bathtubs in atleast one bathroom sell for a higher price than homes without any bathtubs at all. So, removing the bathtub from the only bathroom is exponentially riskier than removing it from second or third bathrooms. So try not to go hardcore on the swapping thing!
2. What do buyers prefer: baths or showers?
Frankly speaking, this has been a moving target for buyers in the last decade. In 2013, an estimated 81% of the buyers wanted a house with bathtubs, and then the number was dwindled down to 55% in 2020. So, you need to think about what your buyer wants.
Here are some examples for pro-bathtub buyers:
First-time homebuyers and millennials prefer a home with a tub if they're planning a family.
Elderly folks with grandchildren also prefer a house with atleast one bathtub.
Read More: Here's Why You Should Not Hire A Realtor & Sell The House Yourself (By Owner)
How to sell a house without a bathtub?
Once again, selling a house without a bathtub is harder but not impossible. All you need is to find the right buyer. If I could summarize this guide in one line, it'd be that "trends are shifting."
Joshua from TheFunTimesGuide did some independent research and found that more and more homes are being sold without bathtubs now compared to when he bought his first home without a bathtub years ago.
Also, if push comes to shove, you can always shave some thousand dollars off your selling price to accommodate your buyer's bathtub needs. It'll all depend on how good your selling pitch is. Can you overshadow the aesthetics and benefits of a walk-in shower over the absence of a bathtub?
Although you don't have to worry about all that because you can sell your house to JWS Acquisitions at the best price. In fact, get a free offer on your house now!
And, if you haven't removed the tub yet, let's discuss why removing a bathtub is a good decision.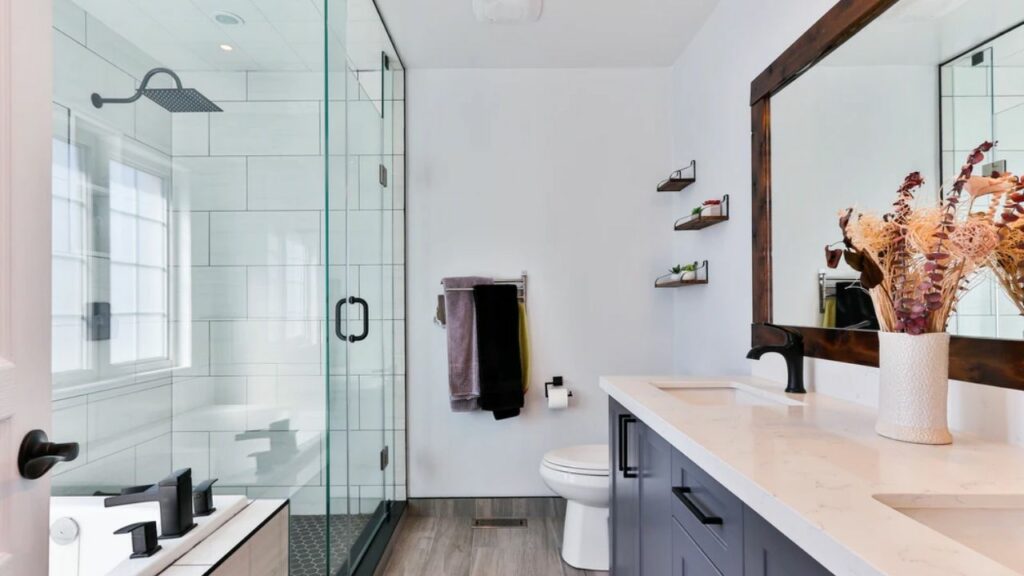 When to swap bathtubs with walk-in showers
There are homeowners on both sides of this debate. Frankly speaking, 45% of owners prefer showers, and you only need one of them to sell your house.
Now that you know about your chances not being as low as they once were, let's discuss when removing the tub is a good option.
1. Consider Your Buyer Demographic
First and foremost, you need to think about the people who'll be buying your house and the respective category they fall into. If you're living in a 1BHK condominium, it makes sense to remove the bathtub from your only bathroom.
This is because your home isn't suitable for families and the buyer demographic is newly married youngsters or empty nesters. Many think they're too busy with their work-life to be sitting around in bathtubs, so they prefer showers. Bottom line, most young folks couldn't care less about the bathroom.
2. It's somewhat safer
Showers offer better mobility than tubs because coming in and out of a shower won't require you to raise your leg high when standing on the wet and slippery floor. We, at JWS Acquisitions, often come across homes with no bathtubs because of elderly people living in them.
3. Saves Time, Water, and Space
It's a three-in-one bonanza.
Filling up bathtubs takes A LOT of water. The water capacity ranges from 42 to 80 gallons for standard bathtubs to a whopping 200 gallons for two-person tubs. That's a whole lot for a soak! It also takes time to fill and bathe in it, making it time-consuming for some.
Plus, a standard 5 x 2.6 ft tub takes up a considerable portion of your bathroom. Swapping it with a walk-in shower will give you ample space for other features when remodeling.
4. Opens up the door for many aesthetic upgrades
After seeing and buying numerous houses in Atlanta, I can tell you that showers can change the entire aesthetic of your bathroom if you remodel it right.
I have seen sales pitches centered around the matching aesthetic of the beautiful living room and modernized bathroom with walk-in showers.
Read More: Closing Costs: What are they? Who pays them? How to avoid them?
When to keep atleast one bathtub
Before swapping your bathtub, you should know that houses with bathtubs do sell for a larger price, and that's a fact. Even if the trends are shifting, removing all the bathtubs is not necessarily the right call.
Let's look at some of the reasons why.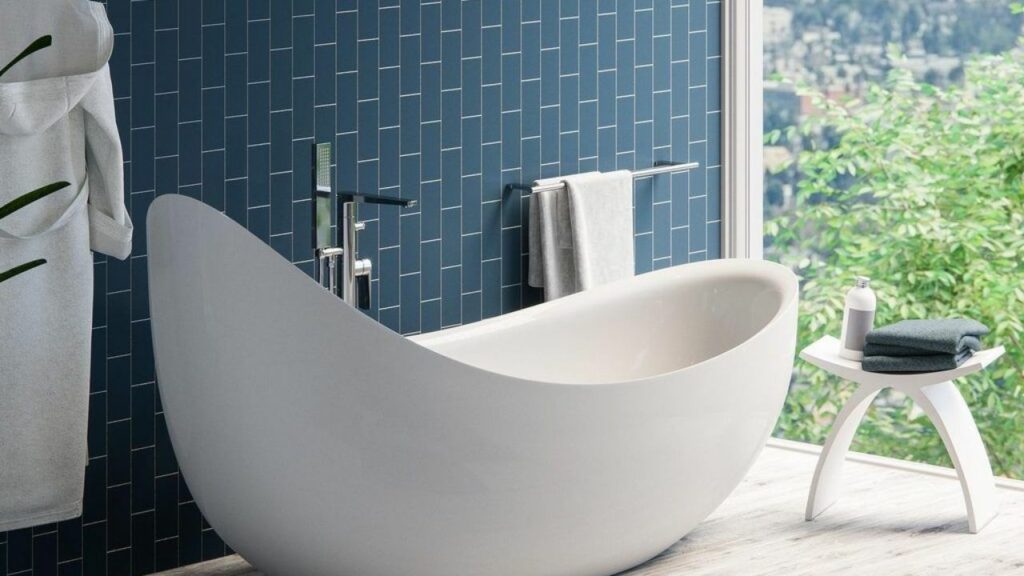 1. Consider Your Buyer Demographic
It's fundamentally similar to what we discussed earlier in this guide. Think about your ideal buyer and their needs. Do the people buying your house need a bathtub? If they do, then it might be a bad idea to remove bathtubs from all the bathrooms.
For example, if you're selling the house to a family with young kids, then bathtubs are a necessity for them. It's so much easier to bathe your children (5-7 years old) and pets in a bathtub.
HomeLight surveyed 1056 real estate agents during the end of 2020 about the shifting trends. The good news is that bathtubs are no longer important. Double sink vanity (65%), rainshower heads (39%), and dual showerheads (37%) took the top three spots in desirable bathroom remodels.
2. Bathtubs are versatile
If you didn't know, let me tell you that removing a bathtub is more expensive than installing one. American homeowners spend $11,000 – $13,000 on average when remodeling their master bathrooms.
Installing a showerhead over the bathtub is much much more manageable if that fits your needs. You can take a shower and a bath in a bathtub, but you can't do both in a shower. So, contemplate your needs properly.
3. Bathtubs are relaxing and fun
There's no way around this one. Removing the bathtub can be the most logical choice, but you can't deny that bathtubs are hella fun. In fact, some of my early childhood memories include the fun I had with my dad every night in the bathtub.
And if you think bathtubs are not relaxing (even for the busiest lifestyles), you're not preparing your bath right!
4. Selling a home can get tricky
Selling your house will be difficult if you remove bathtubs from all your bathrooms. This is because you'll lose 50% of your interested buyers in one fell swoop – what we discussed in detail earlier.
Now that you have all the information you need, you can take the best course of action. Get in touch with us for a free offer within 24 hours. We buy all kinds of properties—regardless if you have a tub or not—to hold as long-term rentals or to rehab and sell. This allows us to give you the best price on your home and sell on your terms.