Even for experienced homeowners, selling a beautifully decorated and maintained house can often become a monumental task. Things get even more challenging when you want to sell the house as-is.
The best way to sell a house without repairs is to sell it to an all-cash buyer to avoid potential financing issues with the mortgagee.
Lucky for you, that seems to be right up my wheelhouse since I have been buying as-is houses in Atlanta's Real Estate market for the past two decades. In this quick guide, I'll tell you everything I learned through experience about buying and selling as-is houses so that you don't make any mistakes.
What does selling as-is mean? Is it legal?
Selling a house as-is is absolutely possible and 100% legal. As-is implies that you're selling the house without doing any repairs and maintenance beforehand, so the buyer will get what they saw at the time of their offer. Such properties are called a "fixer-upper."
The common downside to this method is that the house is sold at a lower rate than the ongoing market price.
Is selling an as-is house bad?
There are a lot of rumors about selling fixer-uppers floating around the real estate market. So, let's see if it's the right choice for you.
1. Pros of Selling As-Is
It's easier to do.
Say what you want but selling a house without fixing or doing anything for buyers and open houses is a plus.
The process is quicker.
You don't even need a realtor, so you'll be able to move out quickly.
It'll save money.
This mainly depends on the cost of repairs compared to the average selling price of your locality. If the former is more than the latter, selling as-is will save you money.
2. Cons of Selling As-Is
You'll get fewer offers.
The number of offers will be much lower than average because many buyers look the other way when they hear "fixer-upper." Yes, it'll be quickly processed once you get a serious offer – you'll just have a harder time finding one.
The overall profit might be lower.
Similar to the pro, "It'll save money," if the difference in selling price is considerably more than the cost of repairs, then your overall profit will take a hit.
It's harder to negotiate.
Negotiating as-is houses is as tricky as it sounds. Though you can follow a few steps to nudge the scales in your direction.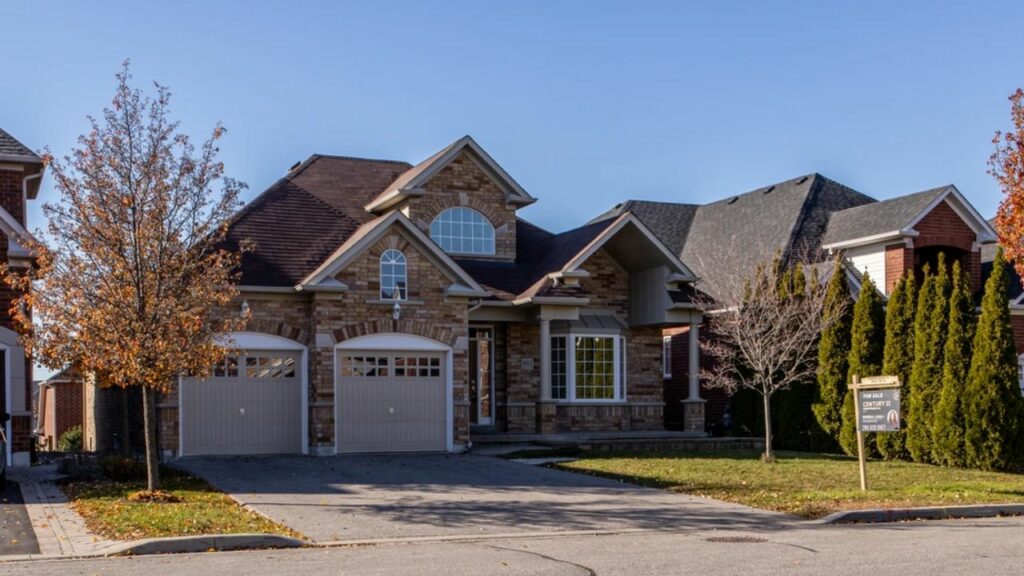 3. Making Right Choice 
Selling a house as-is is just one of the many options. It's neither bad nor good. Because that depends on your current circumstance and needs – if you have to move out quickly or don't wanna do the repairs, it's undoubtedly the best option for you.
Consider the finances next. Fixing the house will require both time and money. Are the extra thousand dollars that you'll supposedly get for a fixed house worth the trouble?
Just evaluate whether the pros outweigh the cons for you or not. It's that simple.
Read More: Why is my home not selling in 2021? 9 Reasons & Solutions
How to sell your house as-is?
1. Look for all-cash buyers interested in fixer-uppers
All-cash buyers like real estate acquisition companies specializing in buying fixer-uppers are the best for selling an as-is house. You can sell your house anywhere between 70-80% of the fully repaired and maintained house.
We, at JWS Acquisitions, buy fixer-uppers all the time. Plus, our business model is based on long-term rentals or rehab and selling. This allows us to give you the best possible price and finish the purchase and transfer process within 10-14 days.
Get your free all-cash offer today.
2. Be ready yourself
You must know your house inside out and be ready for any question from the buyer.
Consider getting a professional home inspection before listing your house on the market so that you know all the pros and cons. That way, you can also get a list of estimated costs, which can be anywhere between a couple hundred to thousands of dollars.
It'll be easier to finalize the price and negotiate with the buyer once you have all the numbers ready on your end.
3. Do clever marketing
Going through traditional marketing tactics is a bad idea so forget open houses.
Spend money on a good photographer and get some fantastic shots of your house. Additionally, get a walkthrough video made for a house – it'll help you give a tour of your house that's in your control compared to traditional open houses.
Along with online portals such as Zillow, social media is an excellent option for as-is house sales. Put a post or an ad on Facebook, LinkedIn, or even YouTube (you made a video, so why not).
Finally, list your house on your local Multiple Listing Service (MLS) – either a flat fee or discount broker.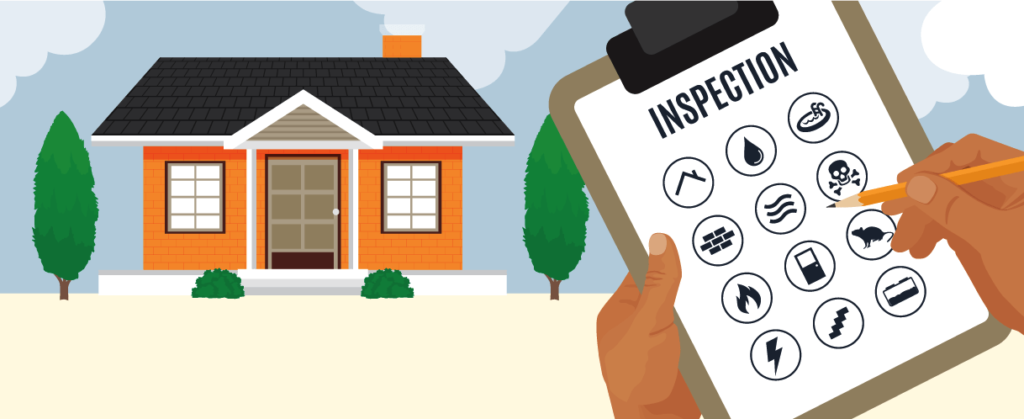 4. Choose the right price
You'll have a good enough idea for the repairs after the inspection, so focus on putting a somewhat realistic price tag on your house. I advise against putting a higher price unless the number of repairs is pretty minimal.
If you need to move quickly, price your house around or a little under the market, and then let your negotiation do the rest.
5. Say the right words
Selling a house as-is boils down to your presentation and description of the house on the online listing.
For example, instead of saying "requires some repairs but has potential," write "the estate is ready for the new owner to transform into something unique and their own."
Always press on the highlights of your house and base your description around the video and photos. Know that less is sometimes more. Don't say anything unnecessary or irrelevant – stick to enhancing your videos and photos even further.
6. Attorney over realtor
While some people will advise you to get a realtor, I'm a sell-by-owner kinda guy. My advice is to save that extra 6% off the sale of your house and sell it yourself. Only spend your money on a good real estate attorney for the documentation.
7. Don't hide from the buyer
Consult with your attorney to understand the disclosure laws of your state. And even if your state doesn't require disclosure, answering the buyer's questions with a lie may drag you to court later.
Additionally, there are some defects that you have to disclose whether the buyer asks or not, such as if the house has subsidence (or is in a flood zone), if there are any issues with the stove or chimney if the house is standing above an underground oil tank, etc.
Now that you know the rudimentary tactics of selling as-is, let's talk about some ways to amp up the selling price.
Read More: Selling a House: Most Common Neighbor Problems & Their Solutions
How to make an as-is home look better for buyers?
Does all this mean the price isn't negotiable? Not at all. In real estate, almost everything is negotiable – you just gotta play your right cards. You can increase the price of your fixer-upper by making your house look better for the buyers.
1. Clean Your House Before Showing
The idea is to not do a lot of work and get the house sold as quickly as possible. And cleaning is important for that. Would you buy a dirty house with an uncut lawn? Nope.
Get your house adequately cleaned or clean it yourself. Declutter the stuff and make it presentable. Cut the lawn or grow some grass on it (whichever is needed) to make the house look presentable to the buyers.
You can also put on a fresh coat of paint and replace bulbs to fix the lighting, but this isn't necessary.
2. What To Repair
This one is not a necessity. It's for those folks who wanna sell as-is at the best possible price without doing too much work. You don't have to repair everything but just check the following:
The electric panel HVAC system is functioning properly
Replace the roof or get it fixed if needed
Ensure that the sewer pipes are repaired and working properly
Fix water damage
Get pest control done
Common Questions
1. Will a bank finance an as-is house for sale?
Banks and mortgagees do finance as-is homes, but it's very, very difficult. Even if the buyer can secure a loan on a fixer-upper, the chances of it getting canceled even until the last day are not zero. As a seller, it's the right choice to look for all-cash buyers.
2. How to deal with as-is buyer offers?
Dealing with as-is offers is tricky if you don't know how to vet them or set up your own line of defense.
Bait and switch is very common when buying and selling as-is properties. The idea is that the buyer will give you a good (sometimes more than reasonable) offer to get you to sign a contract with contingencies. After this, the buyer will use the cost of repairs and other issues to get you to lower the price by pressing on the fact that you need to sell fast.
So, make sure you set your own contingencies and always get the contracts reviewed by your attorney. And of course, don't sign offers quickly or encourage over-the-top offers that are obviously absurd.