With all the companies that buy houses out there today, weighing all your options based on your goals, needs, and priorities is a must. The different types of home buying companies include house flippers, buy-to-rent businesses, iBuyers, trade-in homebuyers, and JWS Acquisitions' new process for local sellers. JWS Acquisitions is the best when it comes to companies that buy houses for cash because of the simple and transparent process that allows you to sell for top dollar.
When selling your home, you not only have to consider who to sell to but also what buyers can offer in terms of price, terms, and added benefits. As you know, any sort of peace of mind and stress relief during this historically hectic process are essential factors to include in your decision making.
Unless you need some fast cash or are in a hurry to sell your home, most folks first consider selling themselves (aka by owner) or through an agent. You may crunch the numbers and take a look at the big picture only to decide you're not particularly digging what a traditional sale can offer you. For example, homes in Atlanta take an average of 63 days to sell after being listed on the market. There's also a TON of back-and-forth discussions, negotiations, and obstacles that can prolong (or even completely derail) a deal.
You may then wonder what these companies that buy houses are all about. But, naturally, you may also find yourself a bit skeptical about their intentions and how some of them can provide a cash offer the very next day. So what exactly is the deal with these businesses that buy homes? What are the different types of home buying companies available and what are their pros and cons? And, more importantly, can you get a good deal from any of them?
The 5 Types of Companies That Buy Homes
Buy-to-Rent Companies
Buy-to-rent or "buy-and-hold" companies are typically investors who purchase homes with the intention of renting them out to tenants for a profit. The goal is to make an acceptable amount of passive income or cash flow to provide a return on investment for their stakeholders.
Buy-to-rent companies tend to be smaller operations that focus on multi-family buildings, although many buy single-family homes as well.
The two major U.S. companies that buy houses to then rent out are Invitation Homes and American Homes 4 Rent. But the vast majority of buy-and-hold investors are much leaner and more flexible operations who are focused on their local communities.
Home Flippers or Resellers
These guys purchase houses with the goal of remodeling or renovating them, and then reselling the property at a higher price given the added value.
House flippers often make some aesthetic enhancements, mechanical or electrical repairs, layout changes, square footage additions, or landscaping adjustments. Such improvements instantly increase the equity of a property.
Depending on the scale of the project, flippers aim to purchase houses at a price that would allow a 15%-20% profit margin.
The most well-known house-flipping company in the U.S. is probably HomeVestors (aka, We Buy Ugly Houses) who have franchises all over the country.
iBuyers
An iBuyer is a business that makes immediate cash offers on houses, most times without seeing the property firsthand. While pretty much all companies that buy houses use local real estate market data and industry-standard software to make cash offers, iBuyers rely most heavily on these determinants when valuing a property.
iBuyers typically focus on properties that are in good or excellent shape, while house flippers tend to look for "fix-me-uppers" and properties that could benefit from a facelift. They also usually charge a 6% to 7% fee to handle the purchase, marketing, and resale of your property. Once you accept their offer, they will then send someone out to inspect the condition of your home. If they deem repairs are needed to bring the house to market condition, they'll oftentimes request a credit at closing.
Some popular iBuyers are Redfin, Zillow, and Opendoor.
Trade-in Homebuyers
Other companies that buy houses trade-in businesses. If you want to buy a new home before you sell, this may be a good option for you.
There are different types of trade-in business models though. For example, some companies will buy your new home on your behalf (using your current home as collateral). Others will rent out the new home to you until your old home sells. And then there are those that require you to have a real estate agent. That way, they can work with him or her to make an offer on and list your current home, and then give you the cash to get a new home.
Some popular house trade-in companies today include Knock, Ribbon, and HomeLight.
JWS Acquisitions
At JWS Acquisitions, we are a local real estate investment company in Atlanta, GA. We do both buy-to-rent/buy-and-hold and resales/house flips. Because of this diversified business model, we have the resources and flexibility to pay top dollar for houses throughout the Atlanta metro area.
Our objective is not to short people or make the largest and quickest profit. Instead, we're focused on building a long-term portfolio and relationships in our local community. As a local house-buyer and homeowner in Atlanta, we know the market like the back of our hand. We also understand times are difficult and we want our community to thrive.
So if you need to sell your home fast, we provide free cash offers within 24 hours of (physically or virtually) seeing your property. If you like it, we can close in as soon as 8 business days, which is the minimum in Georgia. And if you don't like it, no problem!
There are no fees or any sort of commitment required to get a cash offer from us, so no harm, no foul. And, like most companies that buy houses for cash, you get to skip all the showings and do-it-yourself repairs. You also don't need to hire (and pay for) a real estate agent and we can help with all moving costs.
Popular Companies That Buy Houses for Cash
JWS Acquisitions buys houses for cash in Atlanta, metro Atlanta, and surrounding Georgia areas. Other companies that buy houses for cash include The Buy Guys, iBuyHomes, Fast Home Offers, We Buy Ugly Houses, Networth Realty USA, New Western Acquisitions, Need to Sell My House, Opendoor.com, HomeVestors, and many others.
Each of these cash buyers has its different pros and cons so it's essential to vet each one, especially those offering to buy your house for cash that same day or the following day.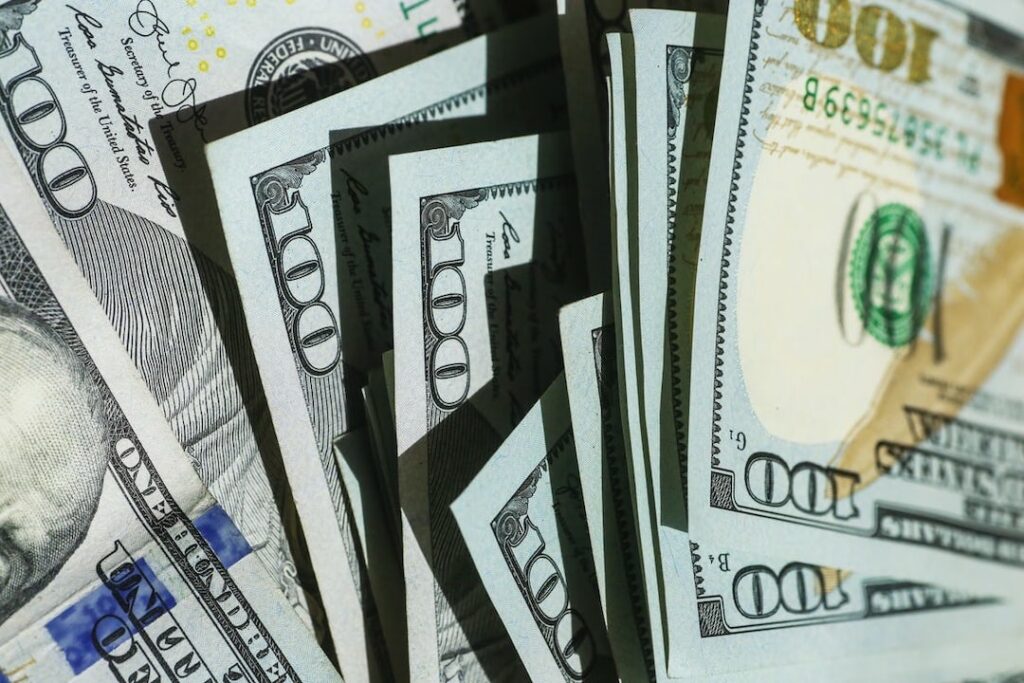 The great thing about selling to these cash buying companies is that you bypass the traditional listing, staging, and showing process. You also get the convenience and certainty of a cash sale. But the downside is it's sometimes difficult to know if you're getting the best deal.
How to Evaluate Companies that Buy Houses
With so many different variations of home buyers and investors gunning for properties, it can be difficult to determine the best one for you. After all, there's no one size fits all when it comes to cash home buyers. Also, many of these investors who buy houses for cash have one main thing on their mind: making money. So seller beware! We cannot stress enough the importance of selling a house to a cash buyer that is upfront, transparent, and doesn't just have their own self interest in mind.
At JWS Acquisitions, our business is about so much more than making a profit. We fight tooth and nail to grow meaningful relationships and our long-term portfolio, which, to us, is more valuable than short-term gains. Our team of local real estate specialists aim to offer you a great deal and provide a straightforward, no-stress, and transparent experience you can feel good about.
Ready to see how much you can get for your property in Atlanta?